Driven by the need to keep our members and friends safe in a difficult time, we have made the sad decision to cancel our in-person Candlelight Dinner again this year. We will miss seeing you, but we encourage you to brighten the lives of children with the wonder of music.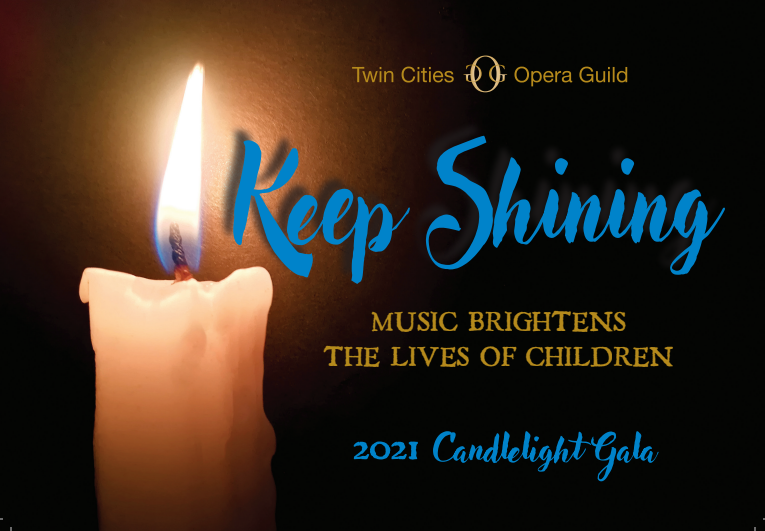 For 59 years, the annual Candlelight Dinner has been a major source of funds for musical performance access and educational activities, student-led in-school musical productions, in-school professional performances and residencies, and many other music education programs for children in the Twin Cities, outstate Minnesota, western Wisconsin and eastern North Dakota. Music is indeed fundamental to a well-rounded education for every student.
During 2021, the Twin Cities Opera Guildhas continued its mission of bringing music to children.
Enjoy these links to programs receiving TCOG grants in the past year:
Twin Cities Opera Guild appreciates all you
have done to help us bring music to children
– over 125,000 in the past five years.
WE NEED YOUR HELP!